Pricing Guide for Restaurant shoots
The Packages below are intended as a guide, some assignments are more complex and/ or require special artistic setups. Contact me to discuss your specific needs and I will provide you with a quote.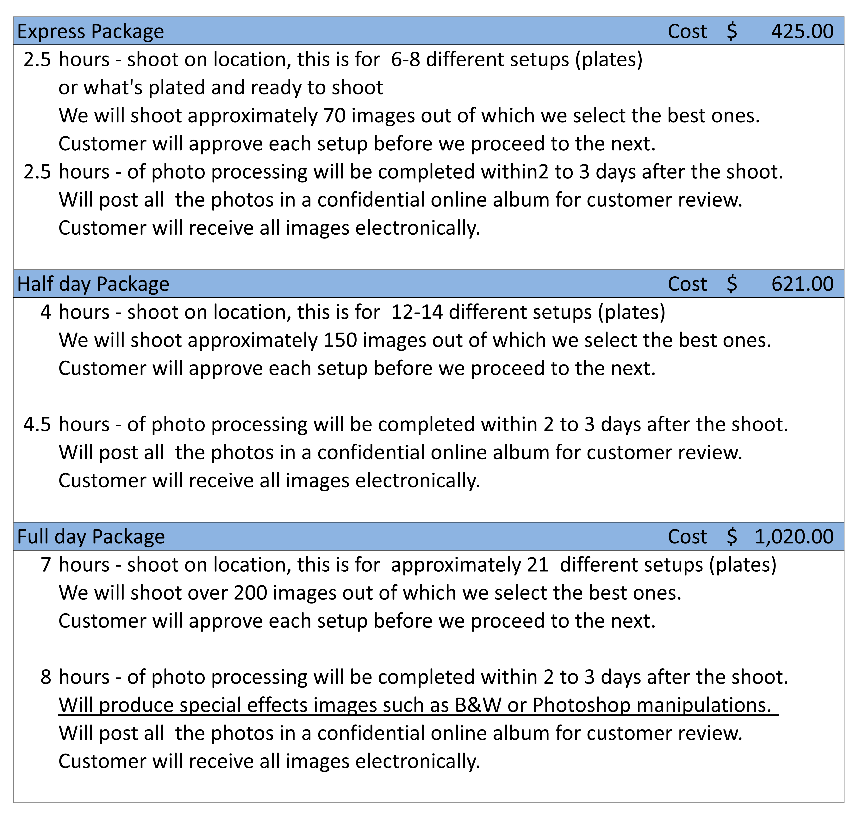 Note 1 : Set-Up refers to the lighting; We can take multiple photos (dishes) as long as the lighting arrangement is the same.
Note 2 : An assistant will be required for some shoots depending on the complexity and artistic requirements of the assignment. This will save time and hence the cost.
Note 3: Hourly rate is $85 subject to change.